Recipes

---
Beans & Legumes
Beans and legumes are great sources of protein. Some people say that beans give them gas. I found out by soaking the beans overnight and cooking them slowly in a crockpot relieves the gas-producing enzymes. I hope you enjoy some of my favorite recipes.
Recipes:
---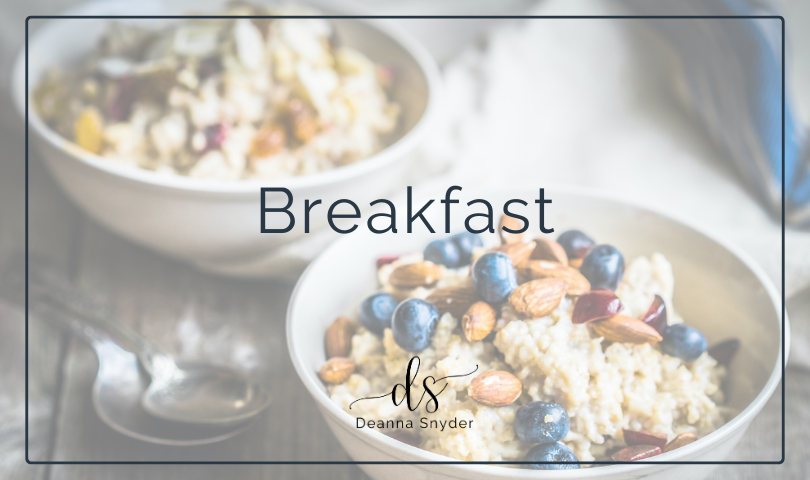 Breakfast
Breakfast is the most important meal of the day. It literally means to break fasting from your night of sleep. Starting your day with good nutrients will fuel your body's tank for a productive day!
Ideas:
Overnight Oats

Avocado Toast

Eggs

Oatmeal

Smoothies
---

Condiments & Dressings
Be conscious of what you are putting on your salads and food. Look towards good healthy fats such as extra virgin olive oil and vinegar to enhance your salads and dishes.
Recipes:
Salt Provance (coming soon!)

Dressings (coming soon!)
---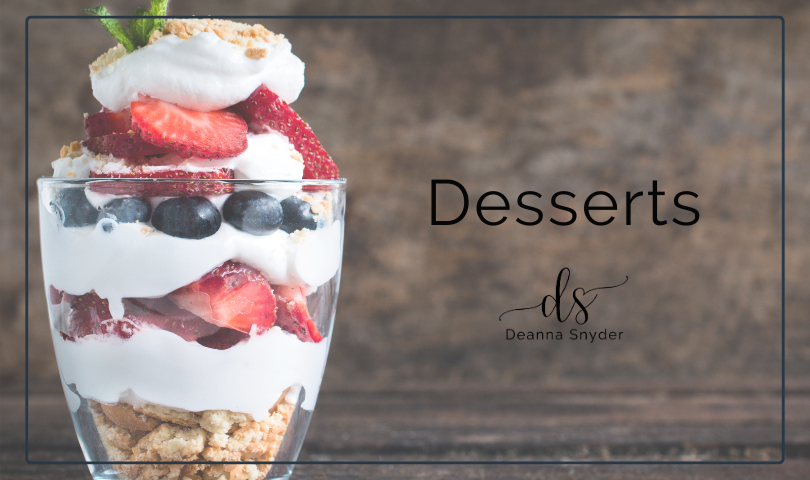 Desserts
Yes, you can have dessert! In fact, if you choose to have an indulgence, then embrace it! The guilt associated with the dessert can have more harm to you than eating it. Remember you have control of what you place in your mouth! There are delicious desserts that are better for you than traditional cakes and pastries. Here are a few of my favorites.
Recipes:
---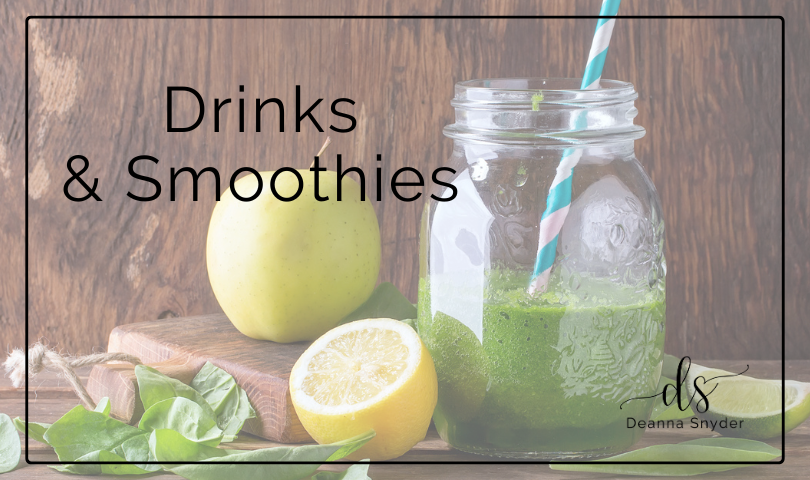 Drinks & Smoothies
I love smoothies and juicing! They are fun to make and good for you. Any time you can eat whole foods the better!
​
I also love to flavor my water, coffee, and tea with dōTERRA's essential oils. Placing a drop or two of any citrus oil in my glass or stainless container refreshes my water and detoxifies my liver and boosts my mood! I add a drop of dōTERRA's Peppermint oil to my cafe latté, green matcha tea. I avoid those sugary syrups at all costs! It tastes so delicious and good for my body!
Stop by later for my favorite smoothie and drink recipes!
---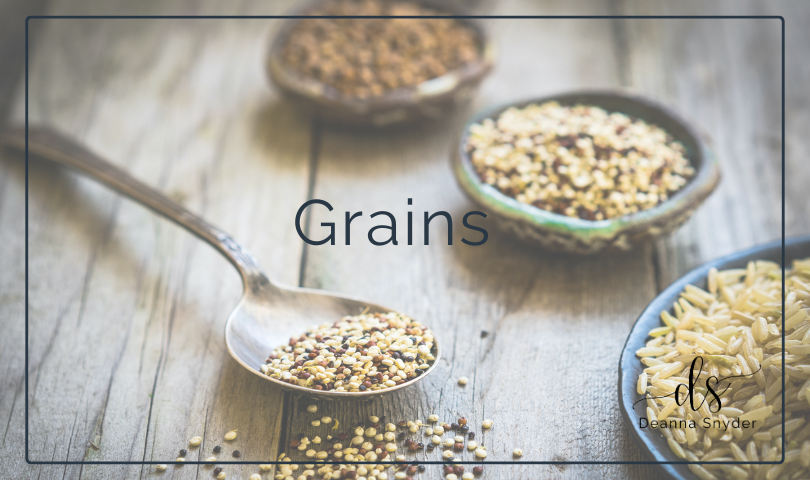 Grains
Grains are the staple of the American diet. Unfortunately, the grains of today are not the same as when my husband's family grew wheat on their farm in Great Bend Kansas several decades ago. Today our wheat fields have so many chemicals and pesticides sprayed on them, that it is causing many of us to become intolerant to wheat. I am one of them. I hope this section brings you alternatives when cooking for your family.
Some of my "go-to" gluten-free prodcuts are:
Udi's Brand

Simple Mills

Mary's Gone Crackers

Glutino

Pamela's Products

KIND Healthy Snacks

Bakery on Main

Bob's Red Mill Natural Foods

Canyon Gluten Free Bakehouse

Enjoy Life Foods

So Delicious Dairy Free
Recipes
---
Healthy Snacks
When the hungries strike, it is always better to have healthy snacks on hand. Eating healthy is a mindset and preparing ahead of time is vital. We know we are going to get hungry again, so it's better to have it on hand before you raid the candy dish.
Here are a few of my staples in my home and while traveling:
Pistachios, Almonds, Pecans, Walnuts, and Cashews

Chopped Celery and Carrots

Hummus

Hard-Boiled Eggs

Lara Bars

Fresh fruit
Recipe:
---
Leafy Greens
Leafy greens are a life source of nutrients. Anything that is grown by the sun gives us life and energy.
Having a big salad filled with roasted vegetables, sunflower seeds, hard-boiled eggs, and avocado is quite sustaining.
​
On Sundays, we cook and prepare for the week. Roasting beets, Brussel sprouts, sweet potatoes, and butternut squash drizzled with olive oil and roasted at 425 degrees for 25 minutes make great salad fixings for the week. We pop them hot in mason jars and they last for the entire week in the refrigerator.
​
Wilt down a bag full of spinach and add it to soups, pizzas, or scrambled eggs. Add some olive oil, salt, pepper, and garlic and you have a healthy and tasty side dish!
​
​Recipes:
---

Soups & Stews
We are all busy! A good hearty soup or stew will warm your tummy and soul, plus give you vital nutrients that your body needs. I hope you enjoy some of my favorite recipes. I adapted some of them to accommodate a crockpot or slow cooker (my appliance of choice!).
Recipes:
---